Fitness
So, how's the view from
your
treadmill?
This well-equipped fitness room overlooks the marina and main channel to Florida Bay and the Intracoastal Waterway. We hear this inspires good workouts. Located at the Clubhouse, the fitness room adjoins the main pool, restrooms, showers and saunas.
Bring your own towel...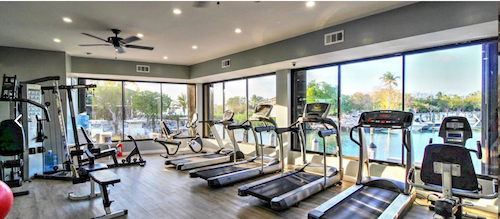 Hours are from 7:00 AM to 11:00 PM Daily.
For insurance and safety reasons, users must sign-out the key from Security and return it after every workout.
Note: No
one under age 18 is permitted here -- unless with a parent.